Staff Spotlight
1 August 2009
1,214 views
No Comment
Megan Murphy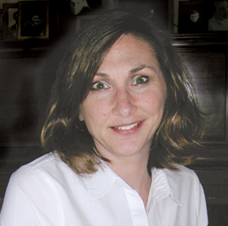 As managing editor of Amstat News, I am the first to hear the sighs from ASA staff members after I ask them to write their own spotlight—I know it is not easy. Now that it is my turn, I don't know where to begin. I guess the easiest thing to do is tell you what my job is here at the ASA.
As manager of the ASA Communications Department, the biggest part of my job is handling the production of many of the published products for the ASA, including the magazines Amstat News and CHANCE and all the JSM and marketing material.
One of my favorite projects is the September issue of Amstat News. The entire issue is devoted to a career in statistics, and the articles are written as resources for students, teachers, and statisticians. Of course, I couldn't do it without the help of ASA members and staff.
I have worked in the publications industry for more than 20 years. My first job was as an illustrator, and, since then, I have been a reporter and a designer for various advertising agencies, magazines, and newspapers.
In the 10 years I have worked for the ASA, I have seen the publication process change and grow with technology. We have moved from scanning and pasting together each issue of Amstat News to placing an electronic version of each issue on the ASA web site. Publishing has stepped beyond the paper stage, and as I keep up, I hope to keep you informed in the most up-to-date way. I also hope you have enjoyed reading the staff spotlights these past few years. I'm sure they'll sigh, but if there are any new employees hired here, I'll ask them to take the challenge and write something about themselves for an upcoming issue.
If you have ideas for upcoming articles you would like to read in Amstat News or questions about an issue, please email me at megan@amstat.org.