Thinking of Writing an Op-Ed?
1 August 2009
1,069 views
No Comment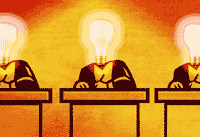 Rosanne Desmone, Public Relations Specialist for the ASA
You may have written an op-ed and had the satisfaction of seeing it published. But, perhaps you've also received rejections or, worse yet, just never heard from the newspaper. If this sounds familiar, read on about how to write an op-ed that gets the attention of an editor and, ultimately, gets published.
Why Write an Op-Ed?
If you have a strong opinion about a topic currently in the news, writing an op-ed is a great way to make that opinion known. Not only do policymakers generally read op-eds, they also are read by opinion leaders and give you a forum to reach those officials and your colleagues. A published op-ed can help establish you as an expert and, if you so identify yourself, provide additional visibility and credibility for your organization. An op-ed also allows you to position an issue from your point of view and frame or re-frame the debate over a timely issue. It gives you the opportunity to convert readers to your position.
What Will You Write?
Most newspapers accept op-eds about topics currently in the news and of interest to their readers, but they don't want responses to an article in the paper (that's what letters to the editor are for). The piece needs to be your opinion about an issue, and most papers prefer a provocative angle/position that is contrary to current public opinion. You should not try to present both sides of an issue (that's what news stories are for). You should write about an area in which you have demonstrated expertise, meaning don't expect an editor to print an opinion piece on third-world countries if your expertise is in math and you've never been out of the country.
To make the issue you've selected more relevant to readers, identify a problem within the context of that issue that clearly affects them, or at least some of them, and propose a solution to that problem. You also can write an op-ed piece prior to an event, a legal ruling, or a political decision that will definitely be in the news. Another option is to write about a topic that is relevant and timely, but has been long neglected by the media.
Who's Your Audience?
To write an effective op-ed, you need to decide for whom you are writing and trying to influence—which news outlet and whether your target audience is made up of policymakers, the general public, academics, etc. Read the paper or papers you are targeting and become familiar with their styles and the types of op-eds they usually publish, which will give you clues about the format for your own.
You will have a better chance of getting published if you send your op-ed to regional and local papers, rather than the largest national dailies. The New York Times, The Washington Post, The Wall Street Journal, and other large papers get hundreds of op-ed submissions each day, so it's much more difficult to get published in one of them. This is not to say you should not try these larger papers, but you should first assess the relevance of your op-ed to their readership.
Most important, you must learn the submission requirements each paper has for op-eds; these are often on the papers' web sites, or you can call the paper for that information. Op-eds usually are in the neighborhood of 750 words, but can be more or less.
Points to Remember
Editors are looking for essays that don't beat around the bush; they want a piece that not only is opinionated, but also is strongly and confidently written. Your opinion, however, must be based on facts, research, and/or first-hand experience—not on theory. Being a bit controversial may also be helpful in getting your piece selected. Here are some key points to consider before you begin to write:
One idea. The goal of a good op-ed piece is to make a single point and to do it well. Your thesis should be easily understood in one sentence.
No jargon. The language should be clear, powerful, and direct. The jargon of your specialty is second nature to you, but your reader may get left behind. Using more common language often has the benefit of making your reader feel intelligent. Make numbers friendlier by using simple expressions (e.g., about 1.5 million instead of 1,498,000).
Short sentences and paragraphs. When you read news stories and editorials, you'll notice the sentences and paragraphs are fairly short. This format improves readability and improves clarity. To test this, read the piece out loud. If it's difficult to read out loud, you'll want to do some editing.
Know the word limit and don't violate it. Newspapers are strict about word limits because space is a premium. Someone carefully plans the op-ed page to contain a certain number of items, so if your op-ed is 500 words over the limit, it will probably be badly cut or simply trashed.
Use active voice. Many writers unwittingly fall into using passive voice, which often makes their writing difficult to read. For example, the song "I Get a Kick Out of You" is active voice; passive voice would read "A Kick Is Gotten Out of You by Me."
Respect your readers. Your job is to provide clarity, but not to condescend. Your audience may not be educated in your field or as aware of the issue as you are, so don't use a $20 word where a $5 word will do. However, don't dumb down your language, either.
Writing Your Op-Ed
Most people approach writing an essay in an orderly way, beginning at the beginning and proceeding to the conclusion. In an op-ed, however, you want to begin with your conclusion for a number of reasons. First, editors usually cut from the end of a piece, so, if space is short, your entire point could be lost. Second, you want to tell your readers right away what your thesis is and why they should care. And third, many people don't have the patience to read to the end to find out what you're talking about.
You can put a brief (2–3 sentences) introduction or "lede" at the beginning, in which you identify what ties this piece to a current topic. Then, state your thesis or argument in a convincing and compelling manner. Tell your readers how the issue affects them.
Use no more than three proof points to make your case. Devote no more than two or three short paragraphs per point, illustrating your position with evidence (e.g., statistics, facts, etc.). Use only as much background as you need to facilitate understanding. Finally, write your conclusion.
Results
Keep in mind the need for timeliness and, if possible, email or fax the op-ed. There's no guarantee your work will be published, no matter how well-written and timely it is. You will increase your chance of publication, however, if you stay within these guidelines and follow the requirements of the papers to which you write.