ASA to Begin Program of Voluntary Individual Accreditation of Statisticians
1 September 2009
2,155 views
No Comment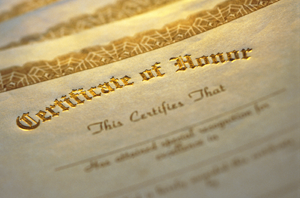 After reviewing a report from a group of distinguished ASA members, including results of a sample survey of ASA members, the ASA Board of Directors has endorsed a recommendation to begin a program of voluntary individual accreditation of statisticians. In so doing, the ASA joins the Royal Statistical Society (RSS), the Statistical Society of Canada (SSC), and the Statistical Society of Australia, Inc. (SSAI) in offering such a service to members.
"An accreditation program is a significant way of meeting the challenge, identified in the ASA Strategic Plan, to reach out to under-served groups while continuing to serve our traditional constituencies," said ASA President Sally Morton. "After carefully studying such a program and after hearing from a large number of our members through a sample survey that such a program would be useful to them, the board felt it was time for the ASA to provide this distinction to members who feel they will benefit from it."
Morton reiterated that such accreditation is voluntary; it is not the same as certification, which, in other professions, may be required before one can practice. "ASA accreditation is for those who feel it will help them professionally," she said. "As is demonstrated by similar programs offered by statistical societies in other countries, not everyone will need or want to be accredited."
The report was developed at the request of the board by a committee headed by former ASA President Jon Kettenring. The other committee members were Mary Ellen Bock, Roger Hoerl, Nancy Kirkendall, Bob Mason, David Morganstein, Vijay Nair, Bob O'Neill, Len Oppenheimer, and Ron Wasserstein (ex-officio). Mason and Bock are also former ASA presidents. Wasserstein is the executive director of the ASA.
Kettenring's committee reviewed a proposal developed by another panel of ASA members, chaired by Mary Batcher and including members familiar with accreditation offered in other countries. Kettenring's group conducted separate research on the subject, including a large randomized survey of 1,000 ASA members and interviews with leadership from the RSS, SSC, and SSAI.
Survey results indicated that 41% of members would apply for the accreditation program presented by the committee (standard error 2.4%). Twenty-nine percent said they would not apply, and 30% did not know or weren't sure if they would apply. A majority (53%) of members felt accreditation would be beneficial to ASA members, while 12% thought it would not be beneficial. The remaining 35% indicated they did not know or were not sure if it would be beneficial to ASA members.
Kettenring's report noted, and the board affirmed, that such accreditation would be voluntary and not everyone will need or want to be accredited. The general criteria for accreditation include an advanced degree in statistics or a related quantitative field with sufficient concentration in statistics, at least five years of experience in the practice of statistics, evidence that the applicant's work as an applied statistician is of high quality, effective communication skills, adherence to the ASA's "Ethical Guidelines for Statistical Practice," an ongoing record of professional growth, at least two supporting letters from persons of substantial stature and first-hand knowledge of the work and skills of the applicant, and ASA membership. Once granted, accreditation will be for five years, after which it may be renewed.
Applications for accredited status will be reviewed and accreditation decisions will be made by the Accreditation Committee, which will be broadly representative of the association and, over time, made up in majority by statisticians who, themselves, have been accredited.
Of course, there are many details to work out, including how to make the criteria for accreditation more specific, providing guidelines for applicants with regard to documentation of the various criteria, and cost. An implementation committee is being formed, which will make recommendations to the board regarding these details.
Board members praised the efforts of both the Kettenring and Batcher committees for their thorough and thoughtful work, which made this program possible.
Click here (PDF) to view the Kettenring report.