Medpedia: Do Biostatisticians Have a Role?
1 October 2009
841 views
No Comment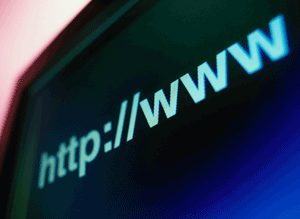 Medpedia is a project sponsored by the University of California at Berkeley, Harvard, Yale, the University of Michigan, and several health care organizations. Its goal is "to evolve a new model for sharing and advancing knowledge about health, medicine, and the body among medical professionals and the general public." While Medpedia offers a question-and-answer bulletin board and medical alerts, its primary focus is on the creation of original medical articles for use by the lay public and medical community.
Medpedia is a wiki. What is a wiki? According to Wikipedia, it is "a web site that uses wiki software, allowing the easy creation and editing of any number of interlinked web pages using a simplified markup language." Like Wikipedia, Medpedia has a community of contributors who use the site to create an accessible body of articles.
Medpedia differs from Wikipedia in several ways, however. Medpedia requires its editors and originating authors to possess either a medical or doctoral degree. Contributors and editors are carefully vetted and must use their real names. Their disclosure of financial and other relationships is required.
What do Medpedia editors and contributors do? Editors can initiate articles (as originating authors) or directly edit the pages of medical articles. Other contributors can suggest, write, and recommend edits for articles using a "suggest changes" feature. Articles are written on two levels; one version is appropriate for lay persons and a second is written for medical professionals.
Professional organizations can create their own groups within the Medpedia web site. The American Heart Association (AHA) is an example. Currently, the AHA maintains a group with 34 members. There are also special interest groups built around subject matter interest; the largest is the Healthcare IT Group, with a membership of 73. These two types of e-networks can provide opportunities for professional statistical societies to gain visibility for their membership.
What role could statisticians play within Medpedia? Statisticians could review the statistical content of articles and contribute or suggest revisions. If evidence-based medicine is to provide sound recommendations based on available evidence, statisticians are needed to provide guidance on the validity and precision of the supportive data.
Biostatisticians also could contribute articles. Global health care providers, with newly emerging medical infrastructures, could make use of basic Medpedia entries about how to conduct community health surveys, case control studies, and clinical trials. Introductory articles about other projects, such as the R software project, would provide information to health care professionals in need of data analysis tools. Overall, statisticians writing and editing articles on Medpedia have the opportunity to contribute to a global knowledge project that may contribute to transforming world health.