NISS to Work on Surveillance Project
1 October 2009
784 views
No Comment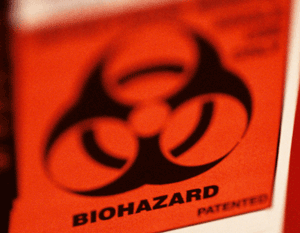 The National Science Foundation (NSF) and Defense Threat Reduction Agency (DTRA) have awarded $664,019 to the National Institute of Statistical Sciences (NISS) for collaborative research to develop Bayesian methods for syndromic surveillance. The research focuses on the use of conditionally auto regressive models to provide quantified estimates of the probability that a disease is present in a particular location, characterization of associated uncertainties, and computational implementation at a nationwide scale.
The NISS project is one of 10 supported by NSF and DTRA under a jointly funded program called Algorithms for Threat Detection. Collaborative awards also were given to Clemson University, the University of Georgia, and the University of South Carolina. According to the Centers for Disease Control and Prevention, syndromic surveillance uses health-related data—such as hospital emergency room reports—that precede diagnosis and signal a sufficient probability of a case or outbreak to warrant further public health response. This method also is used by public health officials to detect outbreaks associated with natural causes or bioterrorism.
The research to be conducted will help DTRA develop technology for controlling and reducing the threat from biological and chemical attacks. If a biological attack were made in the United States, early detection would save millions of lives. The results also will help with earlier detection of new viruses. By identifying a virus such as avian flu or the next strain of H1N1 early, health officials can help thwart the onset of a pandemic.
Researchers also will look at intellectual issues such as scalability, complex dependences in the data, covariates, temporal and spatial variations, low-quality data, and how to minimize false positives.
The principal investigators involved in the research include Alan F. Karr, director of NISS; David Banks, professor of statistical science at Duke University; Gauri Datta, professor of statistics at the University of Georgia; James Lynch, professor of statistics at the University of South Carolina; and Francisco Vera, assistant professor of mathematical sciences at Clemson University.