Find an Internship
1 December 2009
5,283 views
No Comment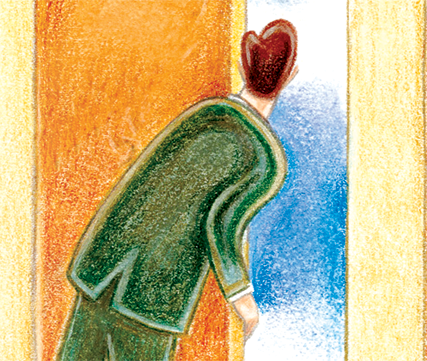 Every year, a list of internship opportunities for students is published in Amstat News. Internships benefit both the organization and the student. The student has the opportunity to work with practicing statisticians who are proficient in their fields and to learn what it is like to work in an industrial, laboratory, or office setting. The organization obtains the benefit of the student's academic and other training, contributes to the professional development of that student, and has a first-hand opportunity to evaluate the student's potential for future employment.
If your organization would like to list an internship opportunity on our web site, please complete this form. Interested students will send a letter of inquiry and résumé directly to the contact and location you list.
Additional internships will be posted as received here. Contact Rebecca Nichols at (703) 684-1221, Ext. 1877, or educinfo@amstat.org if you have any questions.
Abbott
Abbott Park, Illinois
Number of Positions: Multiple
Type of Student: Pursuing MS or PhD in statistics or biostatistics
Deadline: February 15, 2010
The clinical statistics department within Global Pharmaceutical Research and development at Abbott anticipates having internships available in May/June and lasting 10–12 weeks. Housing will be provided to qualified applicants. Interns will be provided with hands-on experience and given an opportunity to build their understanding of the pharmaceutical industry and Abbott. The successful candidate will be assigned specific projects in support of one of Abbott's global project teams and work under the guidance of a senior statistician (mentor) to perform statistical analyses of data from clinical trials and/or conduct statistical research in areas of interest to the clinical statistics department. The successful candidate also may have the opportunity to participate in statistical seminars and workshops. At the conclusion of the internship, interns will be expected to give a presentation summarizing some aspect of their work. Applicants must be enrolled in a graduate-level curriculum leading to an MS or PhD in statistics or biostatistics, have completed at least one full year of study, be in good academic standing, and continue to be enrolled in graduate school the fall season following the potential internship. In addition, applicants must demonstrate excellent communication, teamwork, and problemsolving skills.
Contact: To submit your résumé, use our online career center. Search Keyword 69068BR.
ACT, Inc.
Iowa City, Iowa
Number of Positions: Up to 10
Type of Student: Doctoral student enrolled in statistics, measurement, educational or quantitative psychology, or a related doctoral program at an institution in the United States
Deadline: February 12, 2010
ACT conducts an eight-week summer internship program for outstanding doctoral students interested in careers related to assessment and educational studies. The 2010 program will run from June 7 to July 30 at ACT's headquarters in Iowa City, Iowa. The summer internship program provides practical experience through the completion of a project, seminars, and direct interaction with professional staff responsible for research and development of testing and intervention programs. Interns participate in analysis of real or simulated data in areas such as equating, cognitive diagnostics, computer-based testing, validity, reliability, test theory, and score reporting. Information and application materials are available here. Interns are provided with a $5,000 stipend, plus reimbursement for round-trip transportation costs. A $1,000 supplemental housing allowance is available for applicants living outside a 50-mile radius. An additional program objective is to increase representation of women and minority professionals in measurement and related fields. ACT is an equal opportunity employer and values diversity in people and ideas.
Contact: Mark Larson, Human Resources Dept., ACT, Inc., 500 ACT Drive, P.O. Box 168, Iowa City, IA 52243-0168; (319) 337-1763; (319) 341-2450 (fax); working@act.org.
American Association for the Advancement of Science (AAAS) – Mass Media Science and Engineering Fellowship
Washington, DC
Number of Positions: 15–20
Type of Student: Exemplary senior undergraduate and graduate science, engineering, and mathematics students
Deadline: January 15, 2010
The AAAS Mass Media Science and Engineering Fellowship seeks to increase communication skills in student scientists. Fellows work for 10 weeks during the summer at mass media sites nationwide, including the Los Angeles Times, Scientific American, and National Public Radio. Fellows use their academic training in the sciences as they research, write, and report today's headlines, sharpening their abilities to communicate complex scientific and technical issues to the public. Applicants must be enrolled in the natural, physical, health, engineering, computer or social sciences, or mathematics to apply. Students enrolled in English, journalism, science journalism, or other nontechnical fields are not eligible. Candidates can apply up to one year after graduation or defense of their thesis. $4,500 stipend plus travel expenses. For an application and more information click here.
Contact: Stacey Pasco, Manager, Mass Media Program, AAAS, 1200 New York Ave. NW, Washington, DC 20003; (202) 326-6441; (202) 371-9849 (fax); spasco@aaas.org.
Amgen Inc.
Thousand Oaks and San Francisco, California; Seattle, Washington
Number of Positions: Multiple
Type of Student: PhD
Deadline: February 12, 2010
Interns will work closely with a senior-level statistician on topics related to the design and analysis of clinical trials and/or nonclinical research. Amgen research and development uses science and innovation to dramatically improve people's lives in various therapeutic areas, including oncology, nephrology, bone metabolism, and inflammation. At the conclusion of the internship program, interns will give a presentation summarizing their work. Applicants must be a current PhD student who has completed one year of PhD work in biostatistics or statistics and a master's degree in biostatistics or statistics. Additionally, proficiency in SAS or S-Plus on either a UNIX or NT platform is preferred. As an EEO/AA M/F/D/V employer, Amgen values and encourages diversity in the workplace. To apply, visit Amgen's web site, click on the careers link, select job search, and then enter NB50965117 in the search field. You also may search by selecting career category, then college job.
Contact: Erin Doyle, Amgen Inc., University Relations Department, One Amgen Center Drive, 19-1-A, Thousand Oaks, CA 91320; (805) 447-6289; (805) 498-8131 (fax); edoyle@amgen.com.
Arkansas Children's Hospital, Department of Pediatrics, University of Arkansas for Medical Sciences
Little Rock, Arkansas
Number of Positions: One
Type of Student: Graduate
Deadline: January 31, 2010
Summer intern will work with biostatisticians and clinical investigators to provide statistical expertise in the design, evaluation, and analysis of research studies. Arkansas Children's Hospital (ACH) is one of the largest pediatric health care centers in the nation and the only facility in Arkansas dedicated exclusively to children. Whether an applicant will be offered a position will depend on ACH's need and funding, as well as the applicant's qualifications. Ideal candidates should be proficient in SAS and R. Previous research experience is highly valuable, but not required. To apply, send an undergraduate and graduate transcript (request for undergraduate transcripts may be waived for international students only), résumé, and cover letter to the contact below. All requested documents should be mailed or faxed. For more information about the department of pediatrics, click here.
Contact: Hannah Feild, Arkansas Children's Hospital Department of Pediatrics, University of Arkansas for Medical Sciences College of Medicine, 1 Children's Way, Slot 512–43, Little Rock, AR 72202; (501) 364-6631; (501) 364-1431(fax); hcfeild@uams.edu.