Staff Spotlight
1 March 2010
1,582 views
No Comment
Lisette Werbowetzki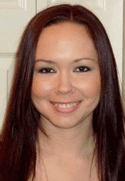 Hello, my name is Lisette Werbowetzki and I am the newest member of the ASA's meetings department. I will be planning various ASA-sponsored conferences and working with the other members of the meetings department to plan the ASA's largest annual conference, the Joint Statistical Meetings. I am excited to be part of this team and want to take a minute to tell you a bit about myself.
I'm originally from Greenbelt, Maryland. I went to the University of Maryland (Go Terps!) and graduated with a bachelor's degree in communication and a cognate in criminology.
Upon graduating, I knew I wanted to pursue a career in meeting planning, so I moved to northern Virginia and took a job with the Healthcare Distribution Management Association as an administrator for its meetings and membership department. After gaining valuable experience there, I moved on to the International Claim Association (ICA) as the membership and events manager. I planned the ICA's Annual Education Conference and its smaller winter and spring meetings. Today, I am thrilled to be a meetings planner for the ASA.
In my free time, I like to ride horses (something I've done practically since I was born), go hiking, and watch movies. I also love to travel. I've been to Italy, Puerto Rico, and Jamaica and look forward to adding more exciting international destinations to that list.
I enjoyed meeting some of you during the ASA's 8th International Conference on Health Policy Statistics and look forward to meeting many more of you at this year's Joint Statistical Meetings and Conference on Radiation and Health. If you have any questions or need assistance, please don't hesitate to contact me at lisette@amstat.org.