Oliver William Bourn Peabody
1 September 2014
161 views
No Comment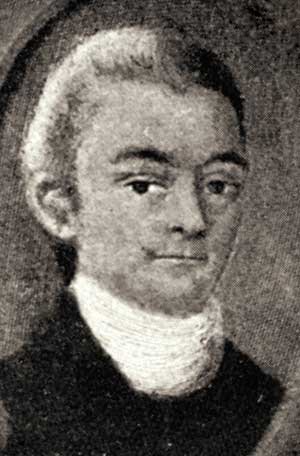 Oliver William Bourn Peabody
(1799–1848)
A twin brother of William Bourn Oliver Peabody—from birth—in appearance, manner, and capabilities—to death a year apart.
Oliver William Bourn Peabody was born a twin on July 7, 1799, in Exeter, New Hampshire, to Oliver Peabody and Frances Bourn. He and his brother, William, were the seventh and eighth of 10 children.
Peabody, along with his father, attended Phillips Exeter Academy, which was meant to educate youth in a traditional manner. He graduated from the academy at 13. While Peabody had a deep desire to study divinity, he wanted to please his father so followed in his footsteps and studied law at Harvard, graduating in 1816 with the degree of LL.B.
Peabody studied with his father and then completed his legal education at Cambridge before settling in Exeter, where he practiced from 1819–1830. He was admitted to the bar in 1822. He was also a representative in the New Hampshire legislature from 1824–1831 and edited the Rockingham Gazette and Exeter News-Letters. In 1823, he delivered poems to the Harvard chapter of the Phi Beta Kappa Society and on state occasions. His most applauded performance was recited at Portsmouth on May 21, 1823, for the centennial celebration of New Hampshire's first settlement. It is published in Collections of the New Hampshire Historical Society, Vol. VI.
Since Peabody's heart was not in law, he decided to move to Boston, Massachusetts, in 1830 to assist his brother-in-law with the North American Review—a journal of literature and culture published in Boston in the 19th century. For several years, he was assistant editor of the Boston Daily Advertiser. He edited the seven volumes of the Dramatic Works of William Shakespeare in 1836 for Hilliard, Gray & Company.
From 1834–1848, Peabody documented the lives of James Oglethorpe, David Brainerd, Alexander Wilson, Gen. John Sullivan, Gen. Israel Putnam, and Cotton Mather for the Library of American Biography. He was a member of the Massachusetts legislature from 1834–1836 and was appointed register of probate in Suffolk County in 1836, but resigned in 1842 due to tedious labor requirements and health.
On November 27, 1839, he was one of five men who met at the American Education Society to found the American Statistical Society, which later became the American Statistical Association. Peabody chaired their second meeting on December 11, 1839, during which they reviewed and voted to adopt the society's constitution.
After resigning as register of probate in Suffolk County, Peabody accompanied his brother-in-law to Convent, Louisiana, and became professor of English literature at the College of Jefferson in St. James Parish. He found the southern climate unsuitable and returned to Massachusetts to begin studying divinity around 1843 with his twin brother in Springfield. He was licensed by the Boston Association of Congregational Ministers (Boston Unitarian Association) in 1845 and settled in August 1845 as pastor of the Unitarian Church of Burlington, Vermont. His last work was the preparation of a memoir of his brother. He died on July 5, 1848, in Burlington.