Meet Ivan Fellegi—A Man Who Beat the Odds and the System Many Times
1 September 2013
1,156 views
No Comment
Amy Munice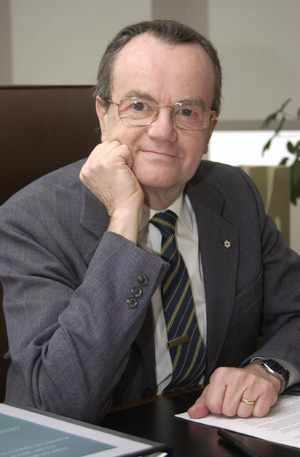 Ivan Fellegi, who held the office of Canada's chief statistician for 23 years, is a man who respects cleanly collected data with all underlying biases in the data well controlled.
That said, Ivan has had to make many personal decisions in his life without much data at all. Like many of us, his life story is one of pluck and luck—just more so on both counts.
Consider, for example, that 21-year-old Ivan had little data in 1956 when he and his cousin were broached with the choice of making a left or right turn at Hungary's border. One turn would land him in a Russian prison, while the opposite would lead to Austria and freedom. Which way was which?
Should they trust the local teen guides whom they just met because the pre-arranged smugglers had been busted?
That he lived to tell the tale tells us it was the correct choice, if not especially clean data driven.
But getting to that literal life-hinging turn in the road took far more than luck. Ivan's most able mother had arranged for the help of a physician who labeled Ivan a consumptive so he could gain entree to the highly patrolled but mine-free border area under the pretense of going to a TB sanatorium.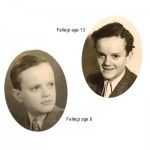 When Ivan and his cousin found that the pre-arranged smugglers were not available, they cajoled their hotelier to let them overstay their permit. That hotel concierge, when he realized what was what, then luckily turned into an ally allowing them to identify a couple of local teens who would help them through the mountains.
Lucky, too, that when the teens took them on a certain path, a woodcutter they met along the way took one look at the group and steered them away from the Russian patrols ahead. Trekking on, and laying low until nightfall, they braved forward, quipping that they'd know their fate as soon as a patrol greeting them spoke either German or Russian. Luckily, it was German voices that greeted them on the other side of the border.
Freed from the draconian Russian reaction to the Hungarian Uprising, Ivan was then on his way to Canada, where his six-year elder sister had settled some six years before. He did not know at the time that he was a statistician or mathematician, certainly not that his skills would help him rise within Statistics Canada to be its chief for 23 years.
To others, it may have seemed like Ivan was already a mathematician. After all, he had placed in the top five of a national mathematics exam in Hungary in 1953 at a time when his more upper-class background without a top five national score would have had him barred from university altogether.
In reality, Ivan's early love was literature and poetry. By the age of 14, he had become the youngest member of the Hungarian Writers' Association. However, a precociously wise Ivan decided to leave his literary passions by the roadside when he contemplated which exam to take to get into the university. Go for literature as his professions had urged? "No," thought Ivan. Instead, he went and got one of the top five scores in mathematics. He thought correctly that a high score in mathematics would speak for itself, while any literary exam would always be open to interpretation, political or otherwise.
Even then, when navigating into university and certainly when he landed in Canada, Ivan was already well-versed in wielding a path through bureaucracy.
In Canada, there was also some luck at work, or was it luck?
Ivan reports that he was actually clueless that only Canadian citizens were allowed to work for government agencies unless they did so in shortage occupations. Even though he didn't have a degree per se as yet, his training in mathematics and probability were such that he was given a job at Statistics Canada when he applied and that is when and where Ivan discovered his true love was, in fact, statistics.
That meant that instead of following his sister and brother-in-law's advice to follow them in a career as a physician, Ivan decided to enroll in mathematics in the then young university originally established for returning veterans in Ottawa's Carleton University in Ottawa. Ivan Felligi became Carleton's first PhD.
He continued to work at Statistics Canada and, in 1985, was appointed to the position of Chief Statistician of Canada, a role he filled for 23 years. His continuing love for writing did perhaps make its mark, nonetheless. One of the first measures Ivan took as leader of Statistics Canada was to ensure that all public communications were written in plain speak. Then, as now, Ivan thought all Statistics Canada results needed to be put into a real-world context relating the story the data had to tell.
Ivan retired as chief statistician in 2008, but as luck would have it, something happened at Statistics Canada three years after his departure that revived Fellegi as an ardent spokesman against the politicalization of statistical research. Knowing his life history and childhood struggles against the Hungarian Communist bureaucracy, one can only think Ivan could have had no other reaction.
So it was that on a late Friday in July 2008, when the politically appointed minister with responsibility for Statistics Canada announced that the so-called long form—part of the national census—would become voluntary, Ivan Fellegi sprang back into public action. Perhaps, in part, this was because his early years were, if nothing else, training that political interference in science can be a deadly toxin to facts and democracy alike.
Fellegi comments, "In a communist regime, evidence doesn't count and only ideology matters. I am fiercely devoted to evidence-based decisionmaking, and how much that comes from my core nature or growing up in a regime where evidence was the least consideration, I cannot clearly say.
"It's not to say that I don't believe there is no room for political considerations in a democracy. There always is, but only after all evidence has been considered. One might say, 'The evidence says this, but my value system says something else, so I am going with that.' That is fine, but disregarding evidence altogether is very offensive to me.
"A government that decrees a voluntary census will not know which numbers are good and which are bad, so one must be very cautious about considering any such census information as true evidence."
Ivan, who has contributed to evidence-based decisionmaking for governments around the globe (see "Fellegi Career Milestones"), will not be swayed by those who pretend to ignore the difficulties of using biased data from voluntary censuses.
Fellegi Career Milestones
Chief Statistician of Canada, 1985–2008, heading the statistical office ranked twice by The Economist as the best in the world

Chair, Conference of European Statisticians of the United Nations Economic Commission for Europe (1993–1997)

Past president of the International Statistical Institute, International Association of Survey Statisticians, and Statistical Society of Canada

Past chair of the Board of Governors, Carleton University (1995–1997)

Officer, Order of Canada; recipient of the Outstanding Achievement Award of the Public Service of Canada

Order of Merit of the Hungarian Republic; member of the Hungarian Academy of Sciences

Career Achievement Award of the Canadian Policy Research Initiative

La Médaille de la ville de Paris

Gold Medal by the Statistical Society of Canada

Robert Schuman Medal of the European Community

First doctorate awarded at Carleton University

Holder of honorary doctorates from Université de Montréal, Université du Québec à Montréal (Institut national de la recherche scientifique), Simon Fraser University, McMaster University, Carleton University

Honorary member of the International Statistical Institute and honorary fellow of the Royal Statistical Society