Operator, Can You Help Me Place This Call?
1 March 2023
691 views
No Comment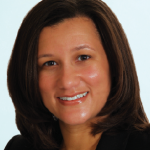 Recently, there have been numerous reports from various media outlets regarding ChatGPT (Chat Generative Pre-Trained Transformation), which is an artificial intelligence chatbot. The tool is touted as being able to answer questions, write essays, and generate programming code, which seems a far cry from the not-so-distant past when an operator was available to help initiate telephone communication.
I decided to use the 21st-century version of operator assistance and put ChatGPT to work starting this column. I asked, "How do I communicate effectively?" This is the advice I received:
To communicate effectively, you can follow these tips:
Know your audience: Understanding the background, needs, and communication preferences of the person you are communicating with can help you tailor your message.
Be clear and concise: State your message in a straightforward manner, using simple and familiar language.
Active listening: Pay attention to the person you are communicating with, showing that you are engaged and interested in what they have to say.
Non-verbal communication: Use body language and facial expressions to reinforce your message and show engagement.
Ask questions: Encourage dialogue by asking open-ended questions to clarify understanding and build rapport.
Confirm understanding: Repeat or paraphrase what you have heard to confirm that you have understood the message correctly.
Consider the medium: Choose the best mode of communication for your message and audience, whether it be in-person, phone, email, or another platform.


Note: Effective communication is a two-way street, so be open to receiving feedback and adjusting your approach as needed.
While perspectives on ChatGPT vary, my goal was not to judge the utility or effectiveness of the tool, though the answer to my question is impressive. Instead, I made the communication query because one of my initiatives will focus on communication. The AI-inspired advice reminded me to 'consider the medium' and 'know my audience.'
In this column, I want to focus on the methods we use to communicate with both our ASA community and the public. Let's start with how we communicate with each other. Many of us use ASA Connect to share information about workshops, conferences, and resources and to ask the community for advice. ASA Connect is the discussion list for all members. Discussion lists for section, chapter, and other member-initiated community members also exist.
Additionally, all members receive the monthly Member News e-newsletter. Regular features in the e-news include a list of upcoming events and science policy updates. There is also a request for you to "share your news." We want to spotlight the accomplishments of our community, so please consider sharing highlights of your life by emailing ASA Marketing Project Manager Kim Gilliam.
If you are reading this column, you know Amstat News is an important part of our communication strategy, both online and in print. Loyal readers (and if you are not a loyal reader, I recommend you become one) know there are regular columns, articles, and interviews. I encourage you to consider writing an article for Amstat News by reaching out to Managing Editor Megan Murphy.
Amstat News and the e-newsletter are our communication pillars, but we use email to share time-sensitive information. I will admit 'inbox zero' is aspirational for me, so I understand some might think there is too much email. Our goal is to keep you informed and use email when it is the best mode of communication.
We also use social media and the ASA website to communicate. With these methods, we have many audiences, which makes it challenging to tailor messages. For example, upcoming events are displayed on the ASA homepage. This is relevant to members but also provides information to the public.
Before I discuss new strategies, I want to acknowledge the advice provided by ChatGPT: "Effective communication is a two-way street, so be open to receiving feedback and adjusting your approach as needed." Part of this initiative is to ask for your feedback so we can adjust our approach. Please use the feedback form to share your thoughts with me.
Looking forward, we want to continue evaluating our communication strategies. In this spirit, we have created an ASA president's LinkedIn showcase page. My goal for this page is to show off the amazing work being done by our community and raise awareness of the role of statistics and data science in decision-making. We are also planning a LinkedIn live event with the ASA Board on March 31. I encourage you all to join.
I shared that my goal for this year was to be mission driven. Promoting the practice and profession of statistics requires contributions from our entire community, so I want to restate my call to action. We need your help to be successful. What other platforms should we consider? How can we stay informed of your work and concerns so we are able to highlight important topics effectively and efficiently?
Communicate with Us!
Facebook
Twitter
LinkedIn
Linked In President's Showcase
ASA Connect
Feedback Form