High-School Students Honored
1 August 2009
2,878 views
No Comment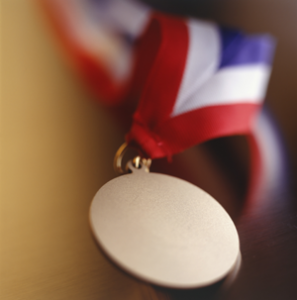 12 win USA Mathematical Olympiad
The 12 winners of the USA Mathematical Olympiad (USAMO) were honored June 8, 2009, during an awards ceremony at the U.S. State Department building in Washington, DC.
The olympiad is part of a worldwide system of national mathematics competitions. It is a six-question, two-day, nine-hour essay/proof examination. This year, 525 high-school students qualified.
During the morning ceremony, ASA President-elect Sastry Pantula congratulated the students and told them about the American Statistical Association and the key roles statisticians play in advancing science and innovation. As a gift, each winner received a one-year membership to the ASA.
To start the awards ceremony, Mathematical Association of America (MAA) President David Bressoud introduced each of the students and presented them with their USAMO medals.
With enthusiasm, Art Benjamin from Harvey Mudd College delivered the invited address, "Combinatorial Trigonometry." Though the topic was complicated, Benjamin captured the students' and parents' attention.
After the ceremony, the 12 USAMO winners received a $500 U.S. savings bond for winning the Robert P. Balles USA Mathematical Olympiad Prize. Wenyu Cao was awarded the Samuel L. Greitzer/Murray S. Klamkin Award for Mathematical Excellence for his first-place finish, as well as a $20,000 scholarship from the Akamai Foundation.
Toan Phan was awarded the second-place Akamai scholarship of $15,000, and Qinxuan Pan received the third-place scholarship of $10,000.