Pride Scholarship Winners Dedicated to Advancing Research Centered on LGBTQ+ Issues
1 July 2023
233 views
No Comment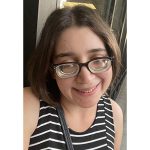 Erin Lipman
(she/her), a second-year PhD student in statistics at the University of Washington, believes her identity as an LGBTQ+/queer woman and her belonging to a community of queer statisticians are essential to her work as a statistician.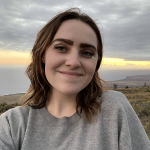 Sarah Buckingham (she/her) receives honorable mention and a $500 scholarship in recognition of her commitment to improving accessibility within the data science field and advancing research integral to LGBTQ+ causes.
The ASA Pride Scholarship Committee recently named Erin Lipman this year's $1,000 scholarship recipient. Committee members were impressed with her contributions to creating community among LGBTQ+ statisticians, pursuit of research that improves the lives of LGBTQ+ individuals, and ability to potentially affect the statistics field significantly.
The selection committee chose Sarah Buckingham to receive honorable mention and a $500 scholarship in recognition of her commitment to improving accessibility within the data science field and advancing research integral to LGBTQ+ causes.
About the ASA Pride Scholarship Recipients
Since graduating in 2017 with a Bachelor of Science degree in mathematics from Haverford College, Lipman has come to realize the importance of queer representation and community within the field of statistics. "There is often a tendency in the sciences to feel that our work exists objectively, independently of our personal identities," Lipman said.
Lipman became more comfortable being open about her identity in an academic setting after discovering a thriving queer community at the University of Washington. Eager to get involved and give back, she helped form the Queer Union for (Bio)statistician Inclusion and Community (QUBIC) during her first year there. One of QUBIC's goals is to build connections with LGBTQ+ undergraduate students.
"For me, it represents coming full circle," said Lipman. "I hope that even one undergraduate student attends a QUBIC event and realizes that they can advance to graduate study in statistics bringing their full wonderful identity with them."
Lipman said her queer identity and her identity as a person with a vision disability has critically shaped the way she thinks about statistics and data analysis. "I am constantly looking to further examine how statistics is constructed out of the broader systems that shape our societies. My goal is to make this interest into a legitimate avenue of research alongside my statistical methods research."
When asked what receiving the scholarship means to her, Lipman said, "These funds will allow me to lighten my teaching duties, allowing more time to work on QUBIC and to pursue other research projects. Additionally, I plan to seek out conferences that examine the intersection between statistics and society, and these funds will help cover those fees."
Since Sarah Buckingham was young enough to be asked what her favorite subject was in school, she has had a difficult time choosing between two seemingly disparate options: math and English. "Although math and English are thought of as very different subjects demanding different skillsets, I have found that my strength as a problem-solver lies at the crossroads of both," explained Buckingham.
After considering various areas of undergraduate study at The Ohio State University, Buckingham decided to pursue data science. "Studying data science enabled me to build upon the talents and interests I have had since I was a young girl: working with data to protect and harness information and communicating clearly when there are problems," said Buckingham.
She went on to say, "Data science also teaches how to leverage information to work toward meaningful ends to impact the world and the people who most need it. This has proven again and again to be one of the most effectual sources of motivation in the choice I made as an undergraduate and my work in the field today."
Looking for opportunities to develop her skills while supporting marginalized populations is a high priority for Buckingham. She has volunteered with Ohio Staters, Inc. to establish and support scholarships for underrepresented and unfairly burdened students on campus. She also serves as president of the majorly queer radio organization AROUSE, leading initiatives such as fundraising concerts benefiting Kaleidoscope—an organization that supports LGBTQ+ homeless youth in Columbus.
As someone who has benefitted from strong role models and mentors, paying it forward in is important to Buckingham. "I have been fortunate enough to find role models in the LGBTQ+ community, women who have been successful and who have overcome discrimination through tenacity and acumen—something I can only hope to incorporate into my own work."
Buckingham said receiving scholarship funds will help lessen the financial burden pursuing secondary education presents. She hopes to focus on improving accessibility within her field, provide research integral to LGBTQ+ causes, and serve as a leader and role model for other marginalized individuals.